Interactive Cone System
$300.00
****Weekly (4 Day) Bookings (Mon-Thurs. Available at Check-Out) ****
**** 15% Discount between June 17 - September 5th, 2023 when booking Monday-Wednesdays ****

Use Code "Summer2023" at checkout!!
Interactive Cones alone or to Expand the Arena Footprint!
Check Us Out!!!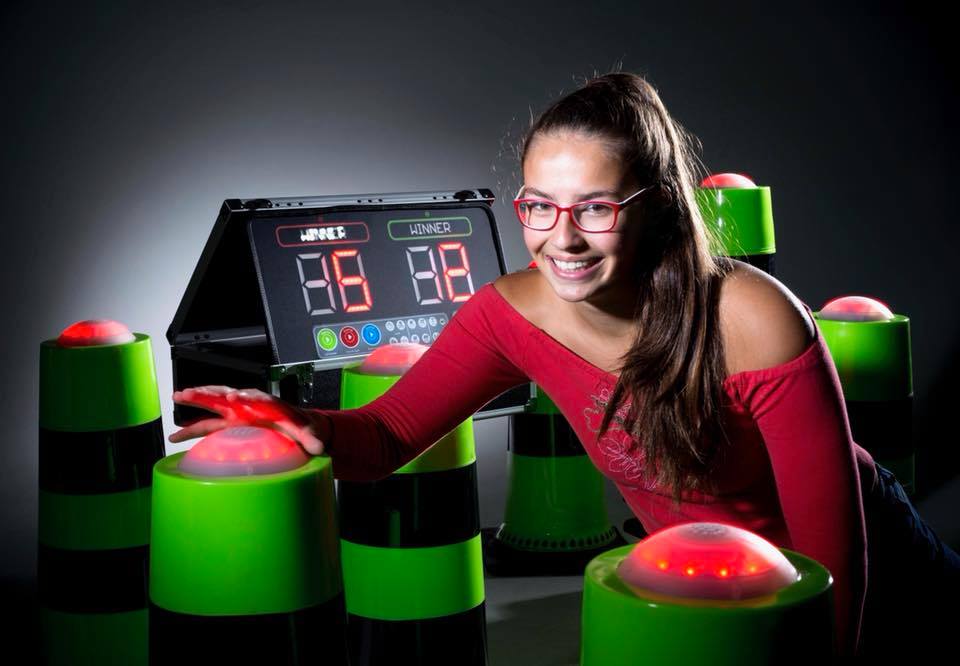 Interactive Cones and Scoreboard
Whether you choose the Arena and Cones or the Cones by themselves, both come with our state of the art scoreboard system and sound system.

Bring your next part to the #nextlevel with our Interactive Arena and Cones!!
Order HERE